Are you looking for information on the importance of exercise physiology in sports? Then, you have reached the right place. Maintaining a proper routine of exercise is essential to lead a healthy life. Exercise helps to develop strong muscles and a healthy body overall. As a result, you can expect to build great movements and maintain your efficacy.
So, now what is exercise physiology?
It is nothing but an understanding of the response of your body towards exercise. Additionally, it belongs to the concept of kinesiology. Kinesiology refers to a scientific study related to human movements.
Exercise physiology analyzes the changes in the organs and cells of the body. When? It is during the body's exposure to short-term and long-term workout sessions. Systems examined in this regard include muscular, cardiovascular, and respiratory.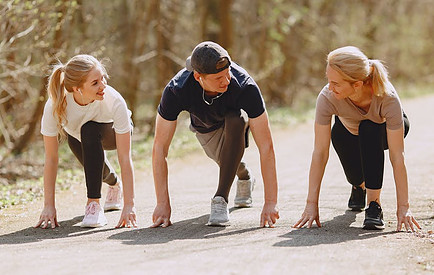 Why Exercise Physiology Is Important In Sports?
Exercise physiology has come up with two major goals. It helps to realize the functions of the body. Also, the analysis's results aid to design various fitness programs and activities. These initiatives further assist to build, maintain, and boost physical fitness.
All these aspects are mandatory when it comes to improving sports performance. That is why it is essential to consult a reputed exercise physiologist.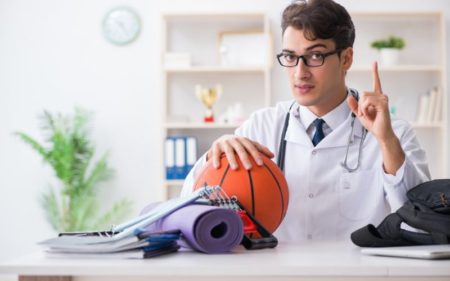 This concept helps exercisers to know about the body's responses to acute physical activities. It also lets one know about the body's adaptation to recurring physical activities.
The habit of such activities affects one's health a lot for the good. Moreover, this helps to attain a long-term health and fitness goal. Improved fitness can ensure great performance in sports activities.
For instance, the aerobic or cardio workout can influence one's mood a lot. Just following a brisk, the body starts producing endorphins. The same applies to post-30-minute walk. Endorphins act as natural pain-alleviating components.
Moreover, it also provides a feeling of being healthy and fit. Furthermore, walking also helps the body to change moods for good. That means it is significant to add walking to a fitness journey. It has great long-term health benefits.
Walking can also lower depression, stress, tension, and anxiety. That means athletes can focus on their practice so well. A clinical exercise physiologist can help to know more in this regard.
How Does Exercise Physiology Help Sportsmen To Retain Their Efficacy?
There are two key areas of specialization in exercise physiology. One is fitness and the other is rehabilitation. Both aspects are spots-centric. It can assist professional athletes to boost their performance in sports events. It can also help people, who are willing to shed excess pounds. As a result, they can become both physically fit as well as healthy.
On the other hand, the aspect of rehabilitation offers health benefits to patients. It focuses on people, who are suffering from heart issues and diabetes.
Do you know the rehabilitation can help people to relieve injuries?
It also helps to manage issues like lower back pain as well as arthritis. So, you can realize how it can help sportsmen to maintain their efficacy and performance.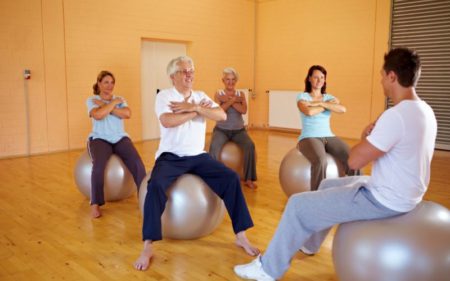 An exercise physiologist can help people to reach their fitness goals. Therefore, the demand for exercise physiologist jobs is increasing day by day. In 2020, the average exercise physiologist salary in the USA is $54037.
Sports exercise physiology and athletes are connected to each other. Sports physiologists utilize the concept of the response of the body to exercise. Thus, they can design training and workout routines for athletes.
These routines include fitness conditioning. It is a sort of training that can make athletes more physically fit. Nevertheless, the routine comprises of working out of different muscles as well as resting.
Benefits Of Exercise Physiology In Sports.
In short, exercise physiology is a popular concept. It refers to the response of the body to physical activities. Such responses lie in the alterations in metabolism. Besides, responses also happen in various organs of the body. It includes muscles, heart, and lungs. It also denotes cellular structure changes.
Exercise can help when it comes to combating depression and anxiety. These signs can generate as a sole condition or a consequence of physical ailment. Nonetheless, exercise helps to elevate serotonin levels and lower stress. It is time to discuss the advantages of exercise physiology in sports.
Education.
The first benefit lies in knowledge. Many people may not be aware of exercise physiology and its great applications. Sports activities call for great self-management. It is about maintaining a high level of fitness. Exercise physiology can help sportsmen to learn skills about effective movements. Thus, they can expect to boost their performance in sports events.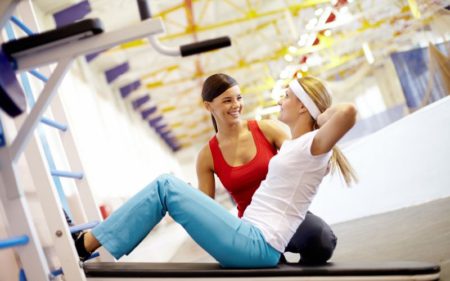 Exercise physiology teaches athletes how to be a guide and leader of themselves. Thus, they can customize their practice schedules and execute it accordingly. Furthermore, the concept also comes with great health suggestions. Sports performances largely depend upon physical and mental fitness. And exercise physiology always helps to ensure it.
Management.
Exercise physiology teaches athletes how to manage many issues with the workout. Besides, it also helps to know about several proactive management methods. Thus, sportsmen can get great control over their mind and body. Furthermore, it offers a feeling of achievement once they execute management strategies.
Technique.
Proper techniques can help to build a successful sportsman. It works by maximizing performance and lowering injuries or pain. Additionally, it supports athletes to become stronger. And all these can be done with the help of exercise physiology. Thus, professionals can expect to accomplish their fitness goals. Besides, they can also improve their performance.
Health Conditions.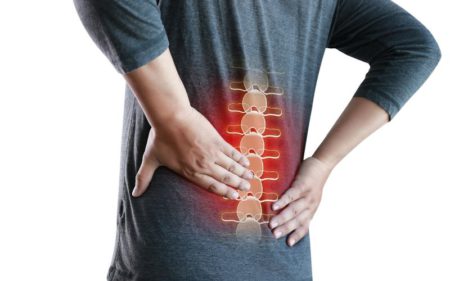 Sportsmen often suffer from various injuries, lower back pain, etc. These conditions slow down their performance and self-confidence alike. Nevertheless, exercise physiology is there to help them. It assists them to come back to regular activities. Thus, they can resume their practice sessions faster.
Motivation For Exercise.
Sports and fitness are interconnected with each other. And fitness achievement is impossible without proper workout sessions. However, many people perceive workout as black & white. Either they workout rigorously or they do nothing.
However, overdoing can lead to severe injuries. The role of exercise physiology in this regard is great. It helps people to understand the proper utilization of exercise. Moreover, it makes them aware of the benefits of workout to combat their health issues.
Sportsmen would get exercise in the prescription from the exercise physiologist.
And do you know the side effects of exercise are extremely low?
Also, exercise plays crucial role in many systems of the body. That is why exercise physiology uses exercises as a way of treatment.
Wrapping Up
Now, you are familiar with the concept of exercise physiology. Now, you know about its importance and benefits in sports. Brilliant sports performances depend upon proper practice and fitness. It is not possible without a healthy body and mind.
And to tick all the points, exercise physiology comes as an essential concept. Sportsmen often come across injuries that can decelerate their performance. The concept is equally effective in this area as well to help regain the efficacy.
Exercise physiology can design and oversee fitness programs for various types of athletes. It includes sedentary athletes, weekend athletes, and elite athletes. In short, it helps sportsmen to achieve their fitness needs and health goals.
What do you think about exercise physiology and its contributions to sports?