Do you want to lose excess pounds without visiting a gym? Are you searching for a home workout plan? Then, follow the entire post to know about the same. There are two goals for this workout plan. First, you need to improve your metabolism. Second, it is necessary to develop muscles throughout the entire body. It is about a four-day plan for weight loss. Moreover, the plan consists of strength as well as cardio exercises.
How To Ensure The Efficacy Of A Home Workout Plan?
However, in order to ensure the results, you must maintain a proper eating habit. Remember, your weight loss goal heavily depends upon your diet plan. Moreover, food acts as a fuel for your body. You cannot expect proper results from your workout without correct diet.
If you do not take a healthy diet, it might cause a bloating or sluggish feeling. Remember, refined sugar can extract energy from your body. As a result, you can see a deceleration in your performance. So, be it workout routine for men or women, these factors influence workout results a lot.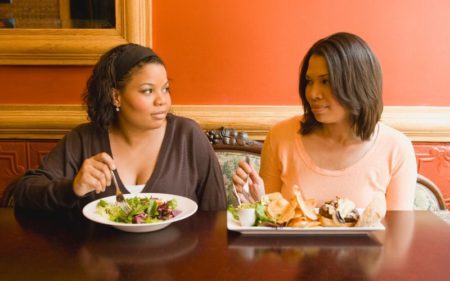 Moreover, no magic formula is there to shed excess pounds. Rather, it is essential to maintain a calorie deficiency. Here, it is a must to shed more calories than consumed. That means having an unhealthy diet takes one far from the weight-loss goal. So, with workouts to do at home, maintaining a proper diet is also essential.
Remember, every workout session should accelerate your weight-loss journey. Moreover, it can also elevate the endorphin level in your body. Now, you are going to look the best at home workout plan.
Home Workout Plan: Day- 1.
The first-day exercise routine is about doing cardio and it is jump rope intervals. It needs you to perform 30-minutes jump rope intervals. Dedicate two minutes for jumping rope and take one minute of rest then. Next, go through the workout session for a maximum of three minutes on the rope. Then, do take rest for 30 seconds.
Strength Training: An Integral Part Of Home Workout Plan.
Strength training is an advanced-level workout. However, it is rather effective for working on the core as well as arms. Start it in a plank. Now, position the right knee in the forward direction and aim for the right elbow at once. Now, remain in this posture for 1 second.
Strength training has incredible benefits for weight loss. It works by accelerating metabolism. That means it increases the calorie-burning rate in your body.
Proper resistance exercise raises EPOC. As a result, your body would keep burning calories even after the workout. Moreover, strengthening exercises also maintain an active metabolism post-exercise session. That means you can shed excess fat a long time after your aerobic workout session ends.
Take a pause and go for a pushup. Next, go back to the plank position. Repeat the entire thing on both sides for 10 repetitions. Now, take rest for three minutes. Repeat the same for three sets.
Are you looking for an easier alternative for abs move in your home workout plan? Then, you can initiate with a plank. It is time to position the right knee forward and aim for the left elbow simultaneously.
Do you want more challenge? Then, you can include a push up once you complete the previous sets. Do not forget to repeat on the reverse side as well. It is one set. Now, repeat it 10 times. Take rest for one to three minutes between every set. Thus, you can start your journey of at home exercises.
At-Home Workout Plan: Day- 2.
The first home workout plan on the second day is treadmill intervals. It shares similarities with jump rope intervals. Perform treadmill intervals for thirty minutes.
Start the journey by running at a fast speed with a duration of two minutes. Now, take rest for one minute. Next, start fast running for three minutes (at the maximum) and take rest for 30 seconds.
The next workout on the second day is strength training of thighs as well as the butt. Here, you need to wear ankle weights of 3lb. Start by pulling up your belly button into the spine. Now, tuck the buttocks in the forward direction. As a result, your back would curve just like a cow posture in yoga.
Now, start bending your knee and maintain that position. Elevate the leg up at a 90-degree angle. Pulsing the foot at the sky (at the maximum) once is the next task. Now, gradually bring your leg back to the initial position. Do not enable the working knee to connect the mat.
Repeat the entire instructions for 20 times. Take a pause at the top position at the 20th time and perform minute pulses keeping a 90-degree angle. For an additional challenge, release the position to the elbows rather than with hands. It is time to reverse the direction and repeat.
These are among the best exercises you can do at home.
Workout Plan: Day- 3.
Start with cardio. Just repeat the day one's cardio. Moreover, day 3 also consists of the strength training of abs, arms, and butt.
Start your journey on a mat. Do not forget to wear your ankle weights to add more challenge. It is time to pull the belly button into the spine. Now, elevate the right leg at the back of you. Maintain the position of your left knee on the mat. Now, elevate the left foot from the ground.
Now, start pulling the elbows back along with your body. It is time to rock the chest in the forward direction. Now, take it down into a forward triceps dip. Now, elevate your body up again.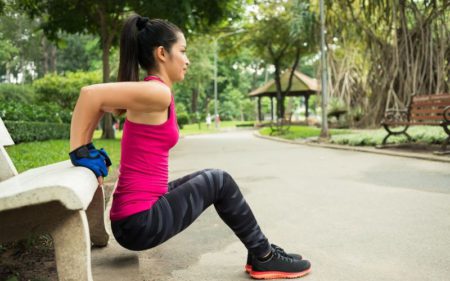 However, maintain the lift-off position of your left foot on the mat. Start pulsing up the right leg. Just do one pulse. Now, repeat it 20 times for one set. Now, reverse the sides of your legs. It concludes the third day of this home workout plan.
Workout Plan: Day- 4.
The fourth day of the home workout plan is about strength training. You just need to amalgamate every strength-training workout specified above. It includes sky kicks, plank knee-ins, etc. Perform each of them for at least three times. You can go up to five times to get a full-body workout. It is the conclusion of the best home workout plan.
Wrapping Up
Now, you are familiar with a proper home workout plan. That means you can start your weight-loss journey in your comfort zone.
Remember, starting anything is always tough. However, slowly, you can make it your habit to perform this four-day workout plan. As a result, you would get more comfortable doing the above exercises. It would give you further motivation to go on with your workout journey.
So, your dream figure is not too far, is not it? Furthermore, healthy nutrition and sound sleep are also essential.
So, why are you waiting for? Think about starting this workout plan. And you can expect to develop muscles and shed excess fat.
Moreover, you would also start feeling healthier and fit. Do you have just five minutes or so in your hectic work schedule? Then, try to ensure to get moving as much as possible.
When are you adopting this plan for losing weight and getting back to your dream shape?