CrossFit comes as functional movements, which are of high intensity. Moreover, such movements are available in various forms. The concept is about train people irrespective of sizes and shapes. As a result, people can expect to boost their physical fitness and heart health. Furthermore, the ambiance of CrossFit gyms is welcoming, friendly, and motivating. If you are new to this journey, you must start from CrossFit workout for beginners.
The main goal of such programs is to deliver proper fitness coaching. It is vast and inclusive by nature. Moreover, CrossFit training is of the general type and not specialized.
CrossFit can make an exerciser fit enough to cater to key physical skills. It includes respiratory & cardiovascular toleration, strength, stamina, balance, etc. Furthermore, accuracy, power, and coordination also belong to this group.
What is Crossfit?
In short, CrossFit is an excellent training program, which can develop conditioning. It also helps to build functional strength. However, CrossFit exercises are not about specializing in a single aspect. Instead, the goal here is to develop a body that can perform even difficult tasks. Be it CrossFit for beginners or advanced exercisers, it is heavily different from a regular gym. You would not come across weight machines, elliptical, or Zumba in the former.
Besides, CrossFit is a customized training approach. Hence, the training method is different for different people. Furthermore, it is also possible to combine strength training and other interesting activities.
Crossfit For Beginners: Some Popular Workouts.
10 To 1 Countdown WOD: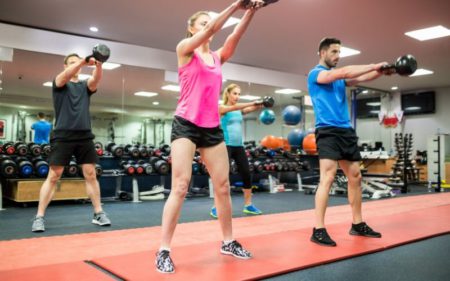 It is an ideal CrossFit workout of the day. Perform 10 kettlebell swings with a moderate weight. Then, start doing 10 dumbbell thrusters. (Just grab a lightweight dumbbell in front of the chest with both of your hands. Start squatting with the dumbbell. Just, stand in a straight posture while lifting your dumbbell overhead.)
Next, it is time to perform nine of each (kettlebell swings and dumbbell thrusters) and then eight, seven, etc. Come to count one for each of them. These two workouts come under CrossFit for beginner's training.
Basic Burpee Workout For CrossFit For Beginners.
Perform as many burpees as possible in eight minutes.
Body Weight Workout of the Day:
Do three rounds of ten of the below workouts with the correct intensity. The workouts in this regard include air squats, ring rows, push-ups, burpees, and sit-ups.
Combined Exercise For CrossFit For Beginners.
Perform three rounds of each exercise below as much rapidly as possible.
Twelve front squats using a barbell. Next, start performing ten pull-ups. Perform eight push presses. Conclude the session with a run of a quarter mile.
Jumps & Lunges.
Perform five fast rounds of fifteen lunges with each leg. Use a barbell with moderate weight in this regard. Now, start 60 jumps of five fast rounds by using a jump rope.
The Running Sandwich.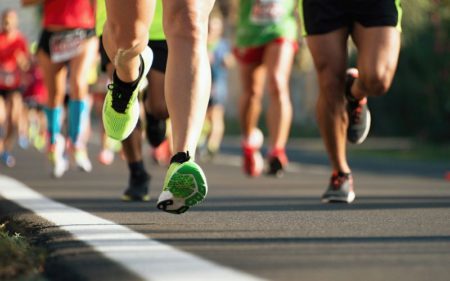 Perform a quarter-mile run to start the session. Now, start doing forty air squats and thirty sit-ups. It is time to perform twenty burpees and ten pull-ups. Conclude the session with a quarter-mile run once again.
Burpee Box Jumps.
First, you need to set the timer for eight minutes. Complete as many rounds as possible of eight burpee box jumps and sixteen kettlebell swings.
How can you perform a burpee in this regard?
Do a standard burpee followed by jumping up on a box.
Push, Pull & Run.
Perform five rounds of the following workouts.
Do ten push-ups and ten pull-ups. Conclude the session with a half-mile run.
Three Workouts In a Row.
Perform twenty-one each of deadlifts as well as burpees. Then, start doing fifteen of each and nine of each workout.
Squat Routine.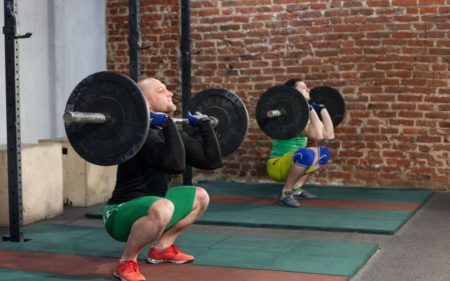 Start squatting with your barbell. However, you need to keep the down posture for two minutes. You can also decide about the duration, as per your capability. Perform three rounds of ten burpees. It is time to do fifteen sit-ups and twenty air squats.
Dumbbells & Jump Ropes.
Start doing dumbbells and jump ropes for three minutes straight. Take rest for one minute in the middle of jumping rope and weighted sit-ups. Also, weighted lunges as well as dumbbell thrusters also belong to this group.
10 For 10.
Begin the session by setting a timer for 10 minutes. Now, start performing as many rounds as possible of the below workouts.
Perform ten kettlebell swings, ten box jumps, and ten ring dips.
Tabata Push-Ups & Lunges.
What is "Tabata?"
It is about performing a move for twenty seconds. Then, take rest for ten seconds followed by repeating the same.
Rope, Sumos & Wall Balls.
It is a popular CrossFit body workout. Perform 75 to 100 rounds of the jump rope. Now, start the countdown of the sets of 10, 9, and so on. At last, come to one of the following workouts.
Wall Balls.
Take a medicine ball and start performing squats with the same. Take almost your arm's length from a wall to do squats. It is time for bouncing that ball off the wall. Keep the height of the bounce for almost 10 feet above you following the squat. Just catch the ball afterward.
Sumo Deadlift High Pulls.
Place your feet with the width more than the shoulders. Do squatting and pushing hips back. Next, hold a considerably heavy barbell. Use a narrow grip for the same. It is time for pulling a bar at a maximum of the collarbone. Take your elbows above the bar. Place the bar to the ground now. Conclude the session with jump rope turns for 75 to 100 times more.
How To Start CrossFit Journey As A Beginner?
Are you into CrossFit for beginners? Then, you should not start your journey at an advanced level. Master the basic moves first. Do you want to join the regular session of CrossFit exercise?
Then, you might need to learn the elements course first. Thus, you will get to know about the basic CrossFit movements. Moreover, you can also learn about the correct workout forms.
Different people go through different fitness journeys. However, the best part of CrossFit lies in its flexibility. That means people from different fitness levels can choose this option. The main goal of CrossFit exercises is to boost an exerciser's abilities. Moreover, the sessions also help exercisers to scale their movements.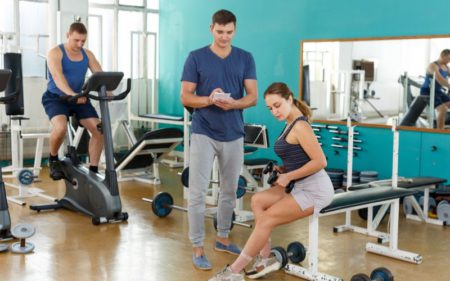 A regular class of CrossFit comes with a duration of 45 minutes (up to 1 hour). Every participant begins the session at the same time. Important instructions are also there throughout the session. Thus, exercisers can maintain the correct postures and improve accordingly.
Conclusion
Now, you are well familiar with the workouts of CrossFit for beginners. You can ask a CrossFit expert to know how much does CrossFit cost. The beginner journey starts with an introduction class in this regard. It is for then, who are completely new to CrossFit.
It is about a simple overview followed by a fundamental weight movement exercise. And then, you can decide whether you want to join it or not. CrossFit appears as a community in which all people can join irrespective of ages and shapes. The background is also not a considering factor in this regard. As a result, exercisers can expect to have comfort and see progress with time.
So, are you ready to start your CrossFit journey?