There is one food that has made its way across generations. Since its invention in 1904, peanut butter has been a family favorite. It is loaded with protein and healthy fat needed to build muscle and tame hunger. Not long after, came the peanut butter sandwich. Even the kiddos devoured it, savoring the mix of salty and sweet. While a good classic PB&J brings a smile to many, there are other ways to use peanut butter that might surprise you. It creates smooth and creamy desserts with cloud-like textures. Plus, it's a way to create snacks that are both kid-friendly and mother approved. You might be wondering, does peanut butter go bad?
It does but, it takes a while with a shelf life lasting almost an entire year without refrigeration. A great tasting nutritious snack that the whole family can enjoy with a large shelf life is an all-around winner. Starting with the classic, we'll take a look at the potential of peanut butter, introducing you to killer combinations.
Spice Up Your Peanut Butter Sandwich
Ah, the peanut butter sandwich. Since its introduction in the early 1900s, it's been a go-to snack. The most popular of all ways to make a peanut butter sandwich is with a slab of grape jelly. The mix of sweet fruit along with the nutty and salty notes of peanut butter is magic.
This is the holy grail of PB&Js; but, we have some unforgettable ways to spice it up. Once you try these additions, we're sure you'll be hooked, looking at the peanut butter sandwich in a whole new light.
Peanut butter sandwich calories can add up. Peanut butter alone packs about 200 calories for every two tablespoons. Add that to two slices of bread and a sweet jam and you've got a feast of calories. Instead of a jam-packed with sugars, slicing up fresh fruit adds a healthy and fresh flavor. The fruits that pair the best are strawberries and bananas. Slice them up and simply top the peanut butter layer with your choice and voila!
If you're not counting calories and all in it for the taste, cut the fruit and add some maple syrup. The paring of the two gives the same mix of sweet and salty as the PB&J. The hint of maple brings out the flavor of peanuts.
For those that are huge fans of the flavor of peanut butter, this is a good option that is easy to make and fantastic to enjoy. Apart from the sandwich, peanut butter pairs with other food to create yummy snacks. We've got a few of them coming up next.
The Best Peanut Butter Snacks
It could be as simple as rustling up some peanut butter crackers. To create, just take a quick slab of peanut butter on a few saltine crackers. The pairing may appear a bit salty but, it fits together fabulously. Another quick and spreadable pairing is peanut butter with celery. This famous snack also goes by ants on a log when sprinkled with raisins. A quick dipping of carrots into a dollop of peanut butter is another option for a quick snack. As are apple slices for a tinge of sweetness added.
The classics are a staple to every diet but, there are also some less conventional snacks you should try. Peanut butter balls are amazing and pack up well for work or school.
To make them, you just need to mix peanut butter, a bit of oatmeal, chocolate chips, and honey. Once mixed, roll into balls and stick in the fridge for a bite-sized grab-and-go style snack. Just like with many other snacks of this style, you have the freedom to add anything you'd like. Make it your own with dried fruits or, add crunch with crushed nuts.
Peanut Butter Desserts You'll Want to Devour
The same peanut butter goodness can change the way you look at desserts. The salt context brings out sweet notes in cakes and cookies. If you've never made a dessert with peanut butter, we have a few that you're going to want to try. Take a peanut butter milkshake for example.
This just takes your favorite ice cream and a scoop of peanut butter. Then, blend it up for an unbelievable taste. For an extra kick, add chocolate syrup, bananas, or strawberries. It just might be the best milkshake you've ever had.
You're missing out if you've never had peanut butter sandwich cookies. These little bite-sized bits pack a ton of flavor and take just a few ingredients. For a healthier option that cuts out the flour, simply mix peanut butter, two eggs, and a bit of milk until the texture is gooey and sticks together.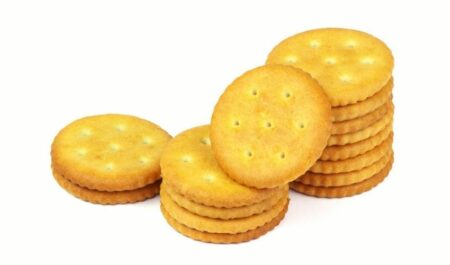 Pump them in the oven for about 15 minutes for a delicious crispy cookie. For healthier desserts, you can substitute low carb peanut butter. It packs all of the protein without added extras that pack on calories.
Some of you may be wondering, is peanut butter vegan?
The answer is yes! Most natural peanut butter only has peanuts and a bit of salt. Others may add some extra sugars but never animal products.
Weird Peanut Butter Combinations
If you're a huge fan of peanut butter, listen up. You can get the same flavor in some ways you might not expect. One cool creation is peanut butter whiskey. It is great alone as a sip-able shot or with coke for a bubbly mixed drink. Ever tried peanut butter on a burger? It may sound weird but fans swear by it.
The robust flavor of the meat with a coat of peanut butter creates a waterfall of flavors of all sorts. This burger is most often accompanied by bacon, pickles, and red onions for an added tinge of tangy goodness. Peanut butter and chocolate are a match made in heaven. Substitute the chocolate for jelly and you've got a paradise. While these are normal, what about a peanut butter salad?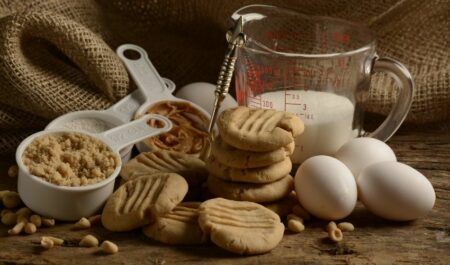 Or even weirder, peanut butter and eggs. People have tried everything under the sun mixed with peanut butter. Most combos sound crazy but, make a pair that brings joy with every bite. Much like in the movie The Peanut Butter Solution, a mix of concoctions made of peanut butter is a dream for many.
Create Your Own Peanut Butter Goodness
Peanut butter is one of the most versatile foods. Parents love that it is healthy and kids love the taste. On top of that, its consistency and flavors match well with several tastes from sweet to sour to complex.
The peanut butter sandwich may be the most well-known creation but, there are other snacks and desserts with a huge following. Besides spicing up your peanut butter sandwich, next time try out a snack. See what happens when you add peanut butter to your next dessert.
The boost of creaminess and added salty flavors will have your taste buds singing. If you're a peanut butter fan, be sure to try out some of the weird combinations or, get creative and make your own. A scrumptious cream with nutty and salty taste is great alone.
It gets even better when paired up. The next time you're craving peanut butter, go for one of our combinations. Make snack time memorable or create finger-licking desserts with a slab of peanut butter. You can't go wrong with our weird combos or dessert mixes. We recommend starting with scrumptious peanut butter and banana milkshake that will surely become a new family favorite. Bon appetite!