If you think that only men enjoy working out and lifting weights, then you are probably wrong. Nowadays, one can see that fitness centers crowded with women. And it is not a surprise that some maybe even involved in deadlifting too. This 5 Day Workout Routine for women will get maximum results for them.
In the older days, when you walk inside a fitness center, you can only spot men squatting and benching in the weight room and only the cardio section with women. But things have changed, and women are very much conscious about their fitness and how to get abs from this best 5 day workout routine.
Do you think only men can have all the fun by having muscular abs, women can also have them if they want. If you want answers to the question of how to get abs women, then please continue with the article. In this article, we'll be looking at the best 5 day workout routine for women to gain muscle and strength.
If you are a woman and serious about building strong and powerful muscles, then please read this article until the very end. Get to know the best ab exercises.
Warmup Routine.
Warming up before your intense ab workout is crucial as it helps in preparing your body for strenuous workouts. A 5-10 minute warmup routine will reduce all the soreness in your muscles and increase the blood flow to the muscles.
Stretching the muscles before your ab exercises will help in increasing the elasticity in the muscle fibers. Injury risks get reduced as it improves body flexibility and mobility as well.
Increased blood flow ensures that more amount of nutrients and minerals get circulated inside the body to feed the muscle cells. Simply stretching your legs and arms don't constitute a productive warm-up session. A good warm-up session before the best ab exercises should consist of: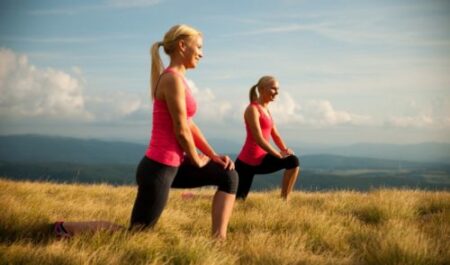 Knee lifts –     For 1 minute
Heel digs –     For 1 minute
Shoulder rolls –    2 sets with 10 reps (per arm)
Knee bends –        10 reps
Head rotations –        20 reps
Hip rotations –        10 reps
Want to know more about how to get abs.
5 Day Workout Routine for Women.
This 5-day exercise routine is developed for women to help them get healthy and toned. If you follow this routine correctly, then you can see the notable difference in your health soon.
Day 1 – Chest & Arms.
The first day of the workout routine is dedicated to focusing on the chest and arms section of the body. During this week, you need to follow the workout routine as specified below:
Bench Barbell Press –        4 x 8
Pushups –        4  x10
Cable crossover workout –        3 x 15
Lat pulldown –        4 x 12
Triceps Dips –        3 x 15
Seated cable row –        4 x 12
Elliptical machine –        10 minutes
Day 2 – Shoulders & Back.
If you have successfully completed your first day of the workout, you can fully concentrate on your upper body on day 2 of the routine.
Dumbbell shoulder press –        3 x 12
Dumbbell upright row –        3 x 12
Side lateral raise –        3 x 10
Bent over dumbbell row –        3 x 12
T-Bar rows                   –        4 x 10
Exercise Bike –        10 minutes
A study reveals the crunch on ineffective ab exercises.
Day 3 – Cardio Workout.
In this 5-day routine, day three is for cardio workouts. Here you will be following the workouts mentioned below:
Burpees –        1 x 10
Pushups –        1 x 10
Crunches –        1 x 15
Squat thrusts –        1 x 20
Hanging leg raise –        3 x 10
Treadmill –        20 minutes
Day 4 – Strength Training.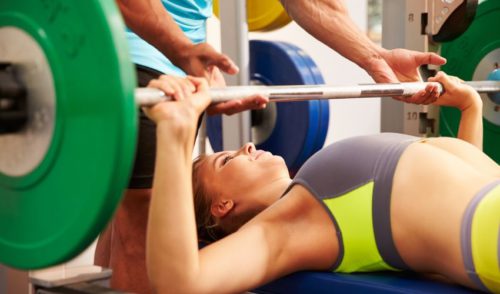 If you love strength training, then day four is scheduled for weight and strength training. If you are new to strength training, then better start with lighter loads and gradually move to moderate and heavy loads. Take ample rest in between workouts, think about how to get abs and your lower ab exercises, standing ab exercises, etc.
Incline dumbbell press – 5 x 5
Bench barbell press – 5 x 5
Deadlifts – 5 x 5
Bent over barbell – 5 x 5
Bent snatch – 5 x 5
Exercise bike – 10 minutes
Day 5 – Leg Workouts.
The last day of the ab exercises for women is for strengthening your legs.
Leg press machine – 3 x 12
Leg extensions – 3 x 15
Hamstring curls – 3 x 15
Walking lunges – 4 x 10 (per leg)
Seated or standing calf raises – 4 x 20 (per leg)
Elliptical machine –        10 minutes
Note: all routine mentioned as sets x reps. For example, 2 x 3 means it is 2 sets x 3 reps.
All the different rep ranges will help you get results. In these ab workouts, we will primarily focus on 8-15 reps. It will help you get stronger and build up muscle endurance.
Want to learn about your abdominal muscle anatomy?
Workout Routine– Reps.
When you are not performing core workouts with weights, you can increase the reps if you don't feel uncomfortable or tired. Since there are no weights, you are only flexing your muscles, and hence you can increase the rep range.
Even though it doesn't require a lot of effort, it can be pretty much useful in strengthening your joints and muscles to a great extent.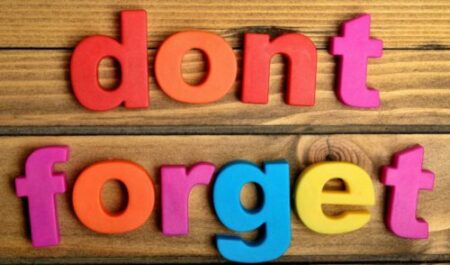 And don't use any kind of weight during your warmup routines. The main reason behind doing a daily warmup exercise is to flex your muscles and acclimatize to the conditions.
If you struggle to complete the reps provided for each workout, then you can always reduce the number of reps, but never reduce the intensity of the exercises. Even if it is for 4-5 reps, do it with passion and intensity.
Workout Routine – Timeout.
Between core workouts, you can rest for a minute or two. If you feel you need more time, you can take an extra minute but not more than that. And after five days of training, you can take rest for the next two days, recuperate your body and then start a new 5-day routine.
Workout Routine – Best Diet.
No matter how hard you train during this 5-day workout routine, everything will go in vain if you don't take the right kind of healthy food at the correct time. It is crucial to choose food that is rich in minerals and nutrients to help you get the best results from the training program.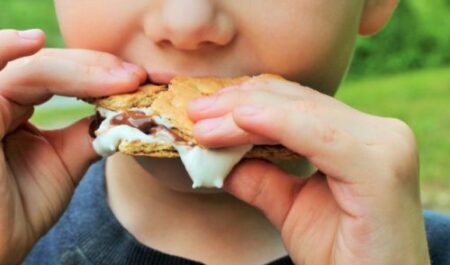 This is the reason we'll provide you with some diet and nutrition tips that you need to take during this core exercises routine.
Drink Plenty of Water.
The water content in our body is close to 80%, and the more you exercise, the water content will drain quickly. Hence, it is essential to drink plenty of water during this 5-day exercise routine. Doing workouts involving upper ab exercises when dehydrated will trigger a lot of health issues. Fitness experts recommend that you need to drink at least 2-2.5 liters of water every day.
Healthy Protein Intake.
Proteins play a vital role in muscle growth. If you are serious about developing strong muscles, then you need to eat foods containing a lot of proteins every day. Food sources like chicken, dairy, fish, nuts, and eggs are rich sources of proteins.
Don't Miss out on Veggies.
Apart from proteins, you also need carbs and healthy fats to gain muscle and strength. Veggies are rich in antioxidants, minerals, and vitamins.
Conclusion
While losing weight is excellent, it is also imperative to get yourself a body with stronger muscles and a defined shape. Many women have taken advantage of this 5-day workout routine to strengthen and tone their muscles. If you are looking for an answer to how to get abs, then please follow this routine and you will find the answers here.
This 5-day routine is very effective and gives you results in a quick time. Hope the above article has provided you with all the information about the best 5 day workout routine for women to gain muscle and strength.
Please post your comments and suggestions on your thoughts on ab exercises for beginners and other general comments in the feedback section below.