Many people have this doubt in mind can stress cause weight loss? The straightforward answer is "yes." But, not only stress leads to weight loss for some people but it also contributes to weight gain. Stress is one of the major culprits in our body that gives birth to a lot of health issues. It makes some people skip their meals and opt for nutritionally-poor food options.
Moreover, it can also cause some to skip the idea of eating. But, the sigh of relief is that the sudden change is often temporary in nature. Once the stress triggers go down, people get back to their regular food habits. You already know stress can make people put on weight. But, do you know the process? It starts working by alleviating the appetite but, over time, it enhances hunger in the body.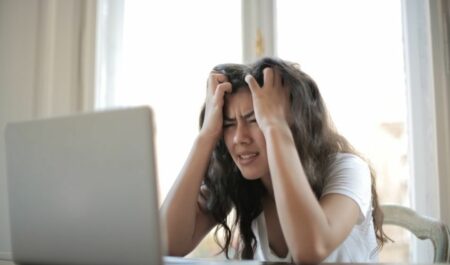 The matter of concern is that almost every person deals with stress on a day-to-day basis. So, it's hardly possible to make the mind 100% worry-free. But, we can at least try to manage it to an extent.
The post will help you to know about the relationship between stress and weight. Go through it and you will get some motivation to manage your stress.
What Causes Weight Loss In Our Body.
People can start losing weight for various reasons. It can be a result of daily regimes like exercise as well as dieting. Moreover, alleviation in muscle mass, body fat, or body fluid can also lead to weight loss.
Different health issues like viral infections, depression, parasite infection, and bowel diseases, etc can also be responsible. Above all, stress is a significant cause of weight loss that can give rise to many other health issues.
Can Stress Cause Weight Loss?
Stress causes the body to change its normal behavior that eventually leads to weight loss. Stress sucks the thinking capability of a person and leaves him/her completely exhausted.
And the obvious consequences include alterations in eating habits. Moreover, it also suppresses hunger and makes a person forget about his/her meals. The overall situation causes a drastic weight loss.
How Can Stress Cause Weight Loss?
It's almost impossible to imagine today's life without stress. And almost all of us have been going through the same problem.
Once stress crops up, you will start behaving in some unusual ways. For instance, you would start working during your meal or late at night. These changes will adversely affect the internal reaction mechanism of your body against stress.
When stress attacks your body, it heads to "fight or flight" mode or acute stress response. As a result, your body gets the message that it must address the stress. Soon, two hormones cortisol and adrenaline come into the picture.
Adrenaline lowers the desire of taking meals and prepares the body for more strenuous activities. It's the main cause of weight loss in response to stress.
Does Stress Cause Weight Gain In People?
Most people adopt the habit of overeating under uncontrollable pressure. It's actually due to the fight-or-flight response or survival mode.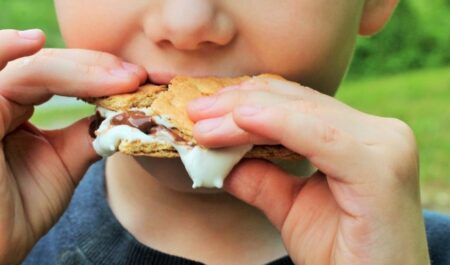 Once our body attains a specific stress level, we start feeling what it's demanding is right. And most of the time, it's characterized by the habit of overeating.
The reason behind it is the misjudgment of our body that we are running out of calories. It thinks all the calories are consumed during stress management. So, it encourages us to take more food. There is no requirement for this additional consumption most of the time.
Contributions Of Cortisol.
Cortisol (popularly known as "the stress hormone") starts elevating during stressful moments. It contributes to the conversion of overeating into a routine.
Moreover, increased levels of cortisol lead to higher levels of insulin. As a result, blood sugar starts lowering and our body automatically starts craving unhealthy foods.
How to Lose Stress Weight In Natural Ways?
Some easy-to-follow regimes can help you to get rid of stress-related weight gain:
If you want to address the stress-related weight gain problems, protein intake will help you. The metabolism of protein needs the digestion of calories. That means a protein-dense diet can largely accelerate the metabolism of calories.
Moreover, protein-rich foods help you to get a fuller feeling for a long time. A simple start with a high-protein breakfast in your daily diet can prove to be a powerful boost.
2. Consume Whole Single-Ingredient Meals.
Start opting for single-ingredient whole foods if you have put on weight due to stress. Thus, you can omit a vast portion of sugar, processed foods, and fats from your diet. Most of the whole foods impart a fuller feeling. It will further help you to maintain a healthy calorie limit.
Moreover, eating these foods will help your body to get some essential nutrients for proper body functioning. As a whole, you can expect to lose weight.
3. Stay Away From Processed Foods.
If you are going to get back to your slim-trim avatar, it's really important to bid adieu to processed foods. Since these food options are rich in added fats, sugar, and calories, it will adversely affect your body.
Moreover, such foods are prepared to impart addictive like effects. As a result, you can start feeling out of control whenever you come across these food stalls. Prepare a daily regime of healthy snacks and foods, such as whole fruit, yogurt, nuts, hard-boiled eggs, etc.
Over To You.
Can stress cause weight loss? Now, the question should be on which body part stress doesn't have any effect.
Simply put, other than weight-related problems, stress also contributes to headaches, asthma, diabetes, and heart disease. It also causes gastrointestinal issues, anxiety, depression, and many other ailments.
It's high time to take some actions to manage your stress level. Start the process by excluding alcohol, nicotine, and caffeine from your life.
Make a routine of physical activities under expert supervision. Have enough sound sleep regularly. Divide your day-to-day tasks into manageable ones and fix their time accordingly.
So, which of the stress management techniques are you going to adopt?